App Dona Rosa
You don't know Dona Rosa yet?
Let us introduce her to you!
It was a dream to have someone to do the most "boring" tasks for us, wasn't it?
With Dona Rosa, coming home and not having any clothes to wash, iron or fold is a reality now!
If your business needs laundry services, you can also count on us! Find out more.
How does it work?
Sign up
Download the App or use the web version. Register and confirm if the service is available at your address.
Purchase
Select the services you want, add them to the cart and proceed to payment.
Schedule
Schedule a location, day and time that suits you best for us to collect and deliver your clothes (no collection / delivery fee).
Where you can find us!
Stay tuned for new locations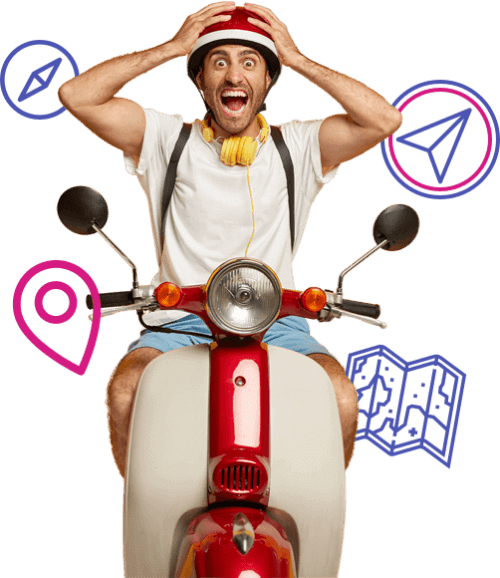 If you're still in doubt...
Now you can enjoy your free time and catch up with friends without thinking about the housework!
Fast and easy scheduling, conveniently from any location.
Services at affordable prices, with the possibility of taking advantage of numerous discount coupons.
Collection and delivery in Alcochete, Almada, Amadora, Barreiro, Cascais, Coimbra, Lisboa, Loures, Matosinhos, Moita, Montijo, Porto, Odivelas, Oeiras, Seixal, Sintra and Vila Nova de Gaia
Dona Rosa's laundry services
The "problems" Dona Rosa solves for you!
Wash, Dry and Fold
The items of clothing are machine washed at 30 degrees and tumble dried at a medium low temperature, then folded and packed together.
Ironing Only
You can send us your clean clothes and we can iron them for you. 
Wash and Ironing
The complete service so you don't have to worry about any of these domestic chores.
Dry cleaning
For those items that require special care.
Washing and Brushing
An exclusive service for tennis treatment.
Testimonials
They talk about Dona Rosa for the best reasons!
Finally
I'm glad to see that you're able to find a user friendly application for this type of service.

I'm a young adult but I've already installed it on my mother's mobile phone and even my grandmother's and they didn't have any problems using it.

Well done!
Very intuitive and easy to use app. Fast service and great quality. Extended hours, perfect for those who arrive home late. Definitely worth repeating.
Great service is excellent app
Great service! Everything went very smoothly and I got my clothes washed with no worries!

The app works great and is very easy to use!
Amazing. The clothes are impeccable and no more constant trips to drop off and pick up shirts. Very intuitive APP. Keep up the good work!
Great service!
Super practical and effective! We don't have to call, just request pick up service and follow up on the app! Oh and I love the smell of fresh laundry!!!!
Great service from collection to delivery, the clothes come well perfumed and well ironed!
Unique in Portugal!
I loved it, super easy to use, I can't live without Dona Rosa!
App Dona Rosa
Don't waste any more time with your clothes. Dona Rosa will take care of everything.